North West Hip & Knee Clinic News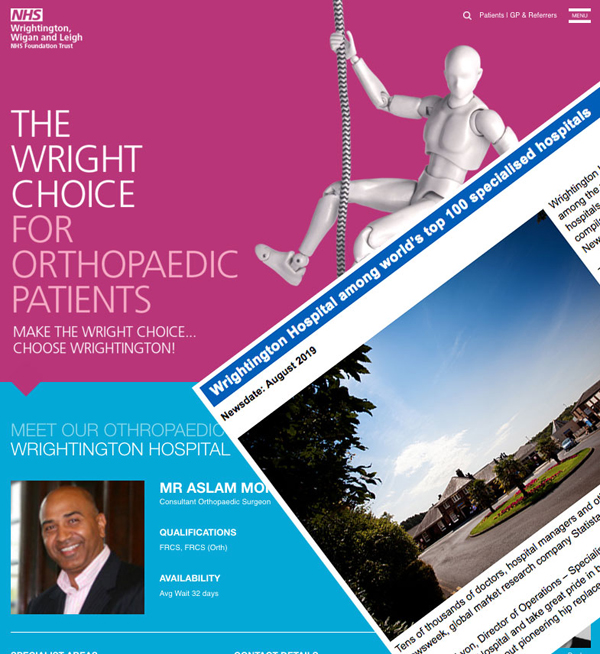 Wrightington Hospital among world's top 100 specialised hospitals
Wrightington Hospital has been ranked among the world's top 100 specialised hospitals, according to a new compilation by global publication Newsweek.
"To be recognised among the world's best specialised hospitals is extremely gratifying, knowing the findings have come from peers, our performance and patient satisfaction.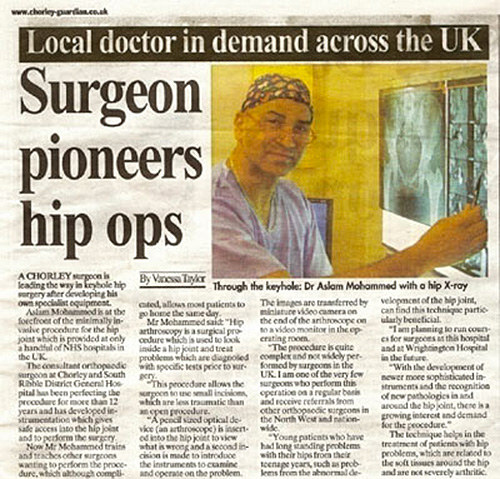 Pioneering Mimimally Invasive Procedures
Demand for Hip arthroscopy increases as other Orthopaedic surgeons realize its potential for treating disorders of the hip joint. With increasing demands from patients and from other orthopaedic surgeons referrals for second opinions rise dramatically. January 2008.

Hip Keyhole Operations
A Lancashire surgeon is leading the way for minimally invasive keyhole surgery of the hip joint, which is only provided at a few NHS hospitals in the UK. The technique helps in the treatment of patients with hip problems, which are related to the soft tissues around the hip and are not severely arthritic...........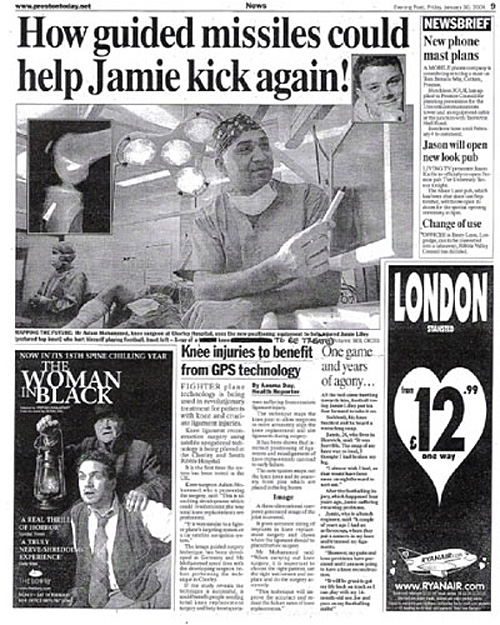 Read the full article

Knee Injuries Benefit From GPS Technology
Computer navigation, to help with accurate cruciate ligament reconstruction of the knee, first procedure of its kind to performed in the UK. January 2004.





BBC News Television Report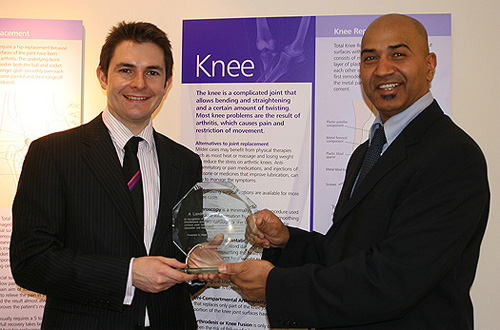 Read the full article
Trust Surgeon receives Landmark Award
Biological Ligament Technique award
Leading Wrightington Wigan and Leigh Surgeon, Mr Aslam Mohammed, was delighted to receive an award in recognition of his invaluable contribution to helping sports men and women, mainly footballers and rugby players, recover faster and permanently from ligament injuries.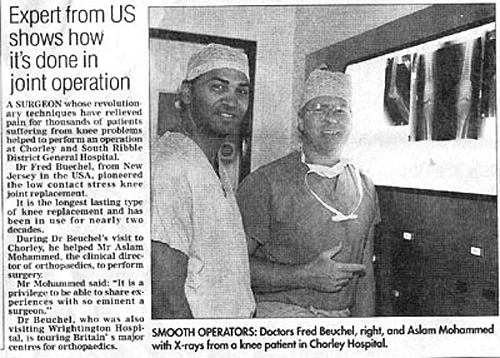 Joint Operation -
USA Dr Fred Beuchel pioneered the low contact stress knee joint replacement
Visiting surgeon DR Fred Buechel from New Jersey USA with Mr Aslam Mohammed October 1996 at Chorley and South Ribble District Hospital.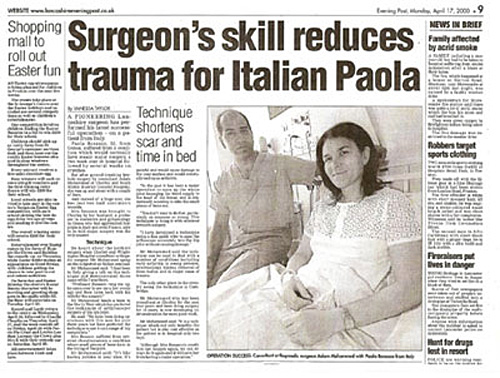 Patient flies in from Italy to have a minimally invasive Hip Arthroscopy.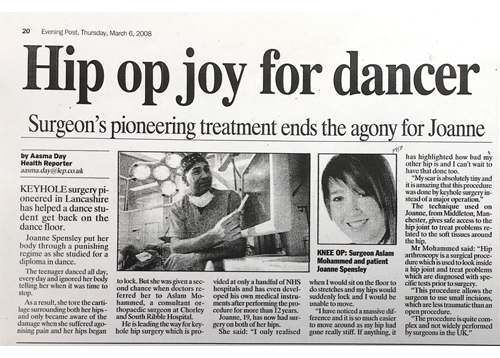 Read the full article
Keyhole surgery pioneered in Lancashire has helped a dancer get back on the dance floor.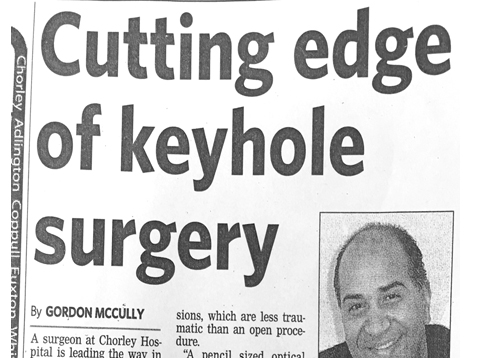 Read the full article

London / Manchester / Lancashire Clinics